MSH is a prominent manufacturer of intelligent control addressable
RGB strips and LED pixel lights. For their high efficiency and
low voltage power, we sell popular LED strips such as the WS2812 and WS2815.
Professional Addressable LED Strips Manufacturer
Addressable LED Strip Features and Benefits
Because of its superb features and benefits, MSH's programmable RGB LED strip
allows you to create gorgeous lighting effects.Some of its best features are as follows:
Why Individually Addressable LED Strips
MSH creates solutions like Digitale LED strips that are extremely adaptable
and provide numerous benefits. Consider the benefits of an addressable white LED strip.
Applications of LED Pixel Strip
Programmable LED strips can be controlled to create a variety of color effects. Our MSH LED pixel RGB flexible strip is extremely adaptable and may be used to create stunning lighting effects in your home, restaurant, or club.
Why Wholesale Addressable LED Strip In Bulk From MSH
MSH takes pride in providing high-quality products. If you're wondering why you
should buy our RGB pixel tape in bulk, consider the following.
Wholesale high-quality addressable LED RGB strips in bulk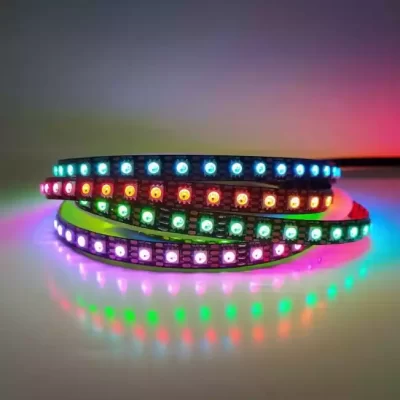 MSH produces only the highest quality products, which are subjected to stringent quality controls at every stage
of the manufacturing process. Our goods last far longer, are less expensive, adaptable, and generate the best light
when in use. Working with MSH manufacturers allows you to quickly and easily create your dream project.
Our commitment to our customers sets us different from our competition, and we aim to maintain the highest level
of performance. We place a high focus on customer happiness, so you can easily realize your lighting dreams with Elstar.
MSH Quality LED Strip Light
We have a large selection of LED strip lights to provide a thinner, more flexible,
and permanent lighting solution for accent and job lighting, as well as party and
event lighting. The lights can be readily fixed to any corner using pre-coated
3M tape or a corresponding aluminum profile.