MSH is a prominent manufacturer of intelligent control addressable
RGB strips and LED pixel lights. For their high efficiency and
low voltage power, we sell popular LED strips such as the WS2812 and WS2815.
Professional Addressable LED Strips Manufacturer
Addressable LED Strip Features and Benefits
Because of its superb features and benefits, MSH's programmable RGB LED strip
allows you to create gorgeous lighting effects.Some of its best features are as follows:
Why Individually Addressable LED Strips
MSH creates solutions like Digitale LED strips that are extremely adaptable
and provide numerous benefits. Consider the benefits of an addressable white LED strip.
Applications of LED Pixel Strip
Programmable LED strips can be controlled to create a variety of color effects. Our MSH LED pixel RGB flexible strip is extremely adaptable and may be used to create stunning lighting effects in your home, restaurant, or club.
Why Wholesale Addressable LED Strips In Bulk From MSH
MSH takes pride in providing high-quality products. If you're wondering why you
should buy our RGB pixel tape in bulk, consider the following.
Wholesale High-Quality Addressable LED Strips In Bulk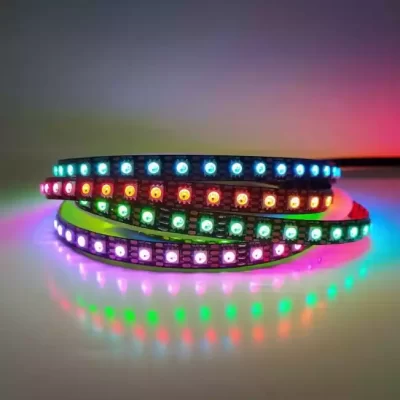 MSH is a reliable and efficient lighting manufacturer that produces high-quality products.
Our products are long-lasting, versatile, and affordable, making them the perfect choice
for your next lighting project. With MSH, you can easily set up your dream lighting
project according to your specific needs and desires. We value customer
satisfaction and strive to provide the best possible service and products.
Contact us today to get started!
MSH Quality LED Strip Light
With our wide variety of LED strips, you can present a thin and flexible solution that is both permanent
in function as well aesthetically pleasing. The pre-coated 3M tape or compatible aluminum profile allows
for easy mounting at any corner with minimal effort from your end!